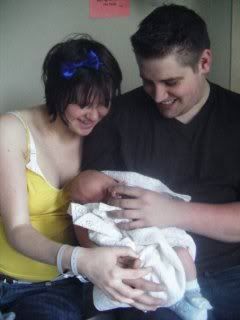 methemanandthebaby.com --
I read a article in the Guardian yesterday which was about a survey claims over home birth being more of a risk then a hospital birth. Apparently a home birth carries three times the risk that the baby will die then if you were to have the baby in hospital. I do not believe this to be true , I believe that both have just the same risks. Which the Royal College of Midwives has confirmed.
I too commented on your blog (which I also think is excellent btw), as I'm planning a home birth for my first baby in October. I've had mixed reactions from friends but fortunately have a wonderful midwife, who is entirely supportive and has put me totally at ease, despite recent media coverage. Having previously been terrified of labour, I am now looking forward to it.
I thought you might be interested in this story from yesterday's Guardian…
http://www.guardian.co.uk/lifeandstyle/2010/aug/21/home-birth-women-natural-right

I have left a comment on your (excellent!) blog

Well, you already know what I think

Excellent piece! i have commented on the blog. Thanks!

I had an amazing homebirth with my fourth child – have commented on your blog post x

You must be Logged in to comment.